While waiting for our room to be cleaned I wandered over to the bar and ordered a beer with a side of foie gras.
I had been in Paris for a week, but had avoided foie gras until I got to the Ritz. A single slice of the paste centred the plate, encircled by three fingers of toast, three pickles and a drop of savoury jam. Up until this point, I had sympathised with those who frown on the force-feeding of a duck or goose in order to fatten the livers that produce the dish. The practice had even been banned in California from 2012 – 2015. Upon that first glorious taste, I stopped caring about the plight of these birds and would have gladly strangled a waterfowl with one hand if it meant I could shovel this pink gold into my ignorant fat face with the other. It was well worth the wait.
Shortly after cleaning my plate and finishing my beer the waiter informed me that the room was ready.
My father had purchased this night in the Paris Ritz at a charity auction. He originally planned to go with his girlfriend but they broke up… and he took me. I felt bad, briefly, before not feeling bad at all.
There are levels of comfort that I had experienced prior to my stay in the Paris Ritz. Various luxuries that you can become accustomed to can be difficult to part with, and re-joining ordinary life afterwards can be followed by a sense of longing for what came before. After years of high-end travel, I longed for a buffet breakfast, longed for a daily cleaning service, longed for room service and the complementary dry cleaning.
But my stay at the Paris Ritz exceeded this sense of longing for these luxuries and when it was time to check-out I felt a sense of relief akin to being freed from an alien lifestyle. It was a presidential level of luxury that I don't think I will experience again – I definitely won't be seeking it out.
As we were escorted to the room, the concierge shared his memories of Princess Diana's final departure from the hotel on that fateful evening – and of him striving for years to make Henry Kissinger smile, eventually succeeded by wishing him Happy Birthday when nobody else did. The colours of the Ritz are gold, royal red, and peach. Golden light fixtures line the peach hallway with deep royal red carpet at your feet.  The concierge stopped at the entrance to our room – the F. Scott Fitzgerald suite – tapped the key to open the door and revealed an apartment that made me think I was Kevin McCallister in Home Alone 2 (the male version of Pretty Woman).
White and golden damask wallpaper, peach and pearl curtains, polished wooden tables and desks that housed numerous golden trinkets – all complemented by a few portraits of Fitzgerald himself and many more of Zelda, his wife. In both bathrooms, the faucets were swans, poised to fill basins with water streaming from their mouths.
Televisions, cleverly and subtly positioned on painter's easels, displayed a myriad of movies and music that played in the room of your choice. On the coffee table opposite the couch was a glass dome housing small cakes, a bowl of fruit, a bottle of the Ritz's house champagne on ice and a handwritten note from the Director-General, wishing us an unforgettable stay.
I felt out of my depth. I promptly ran a bath, positioned the icy bottle of champagne next to the swan-shaped faucet and finished it off while overlooking the River Seine. I needed to eat, so went to the mini bar and opened a jar of cashews. I later discovered, to my horror, that they had cost me $40.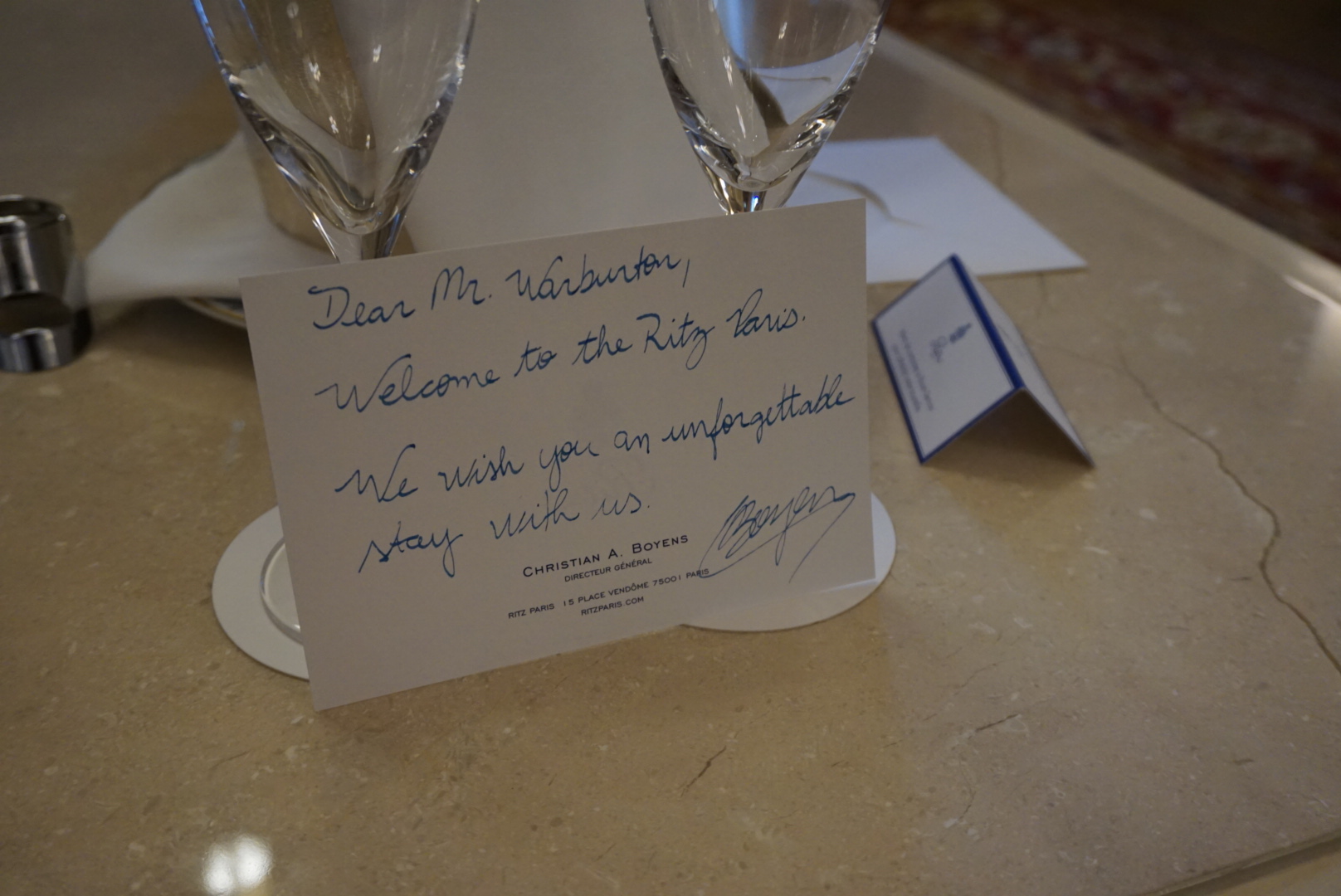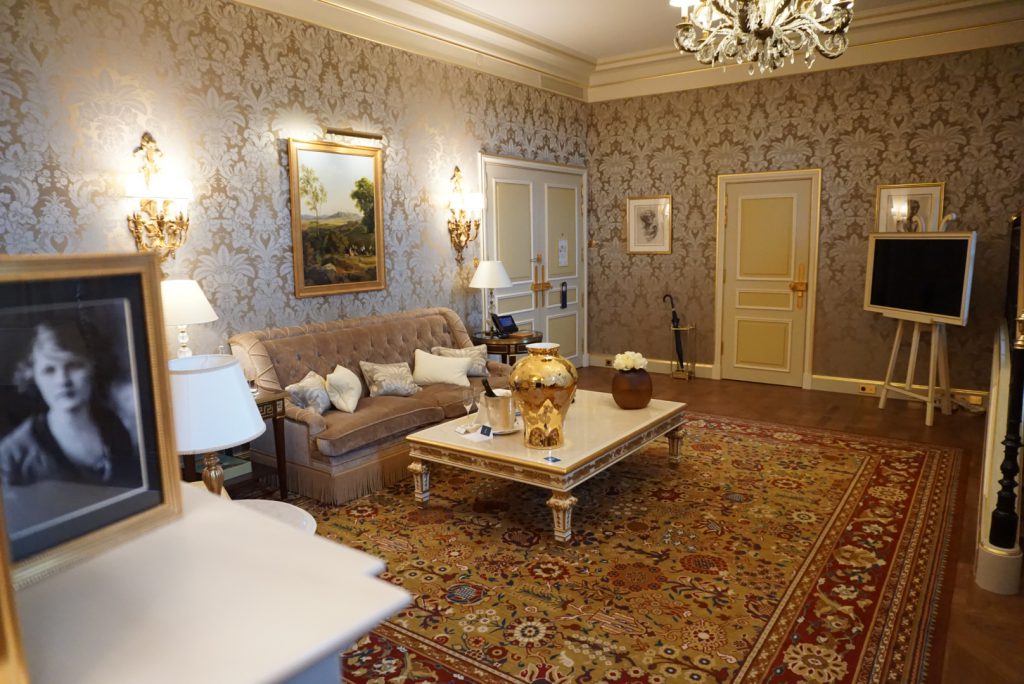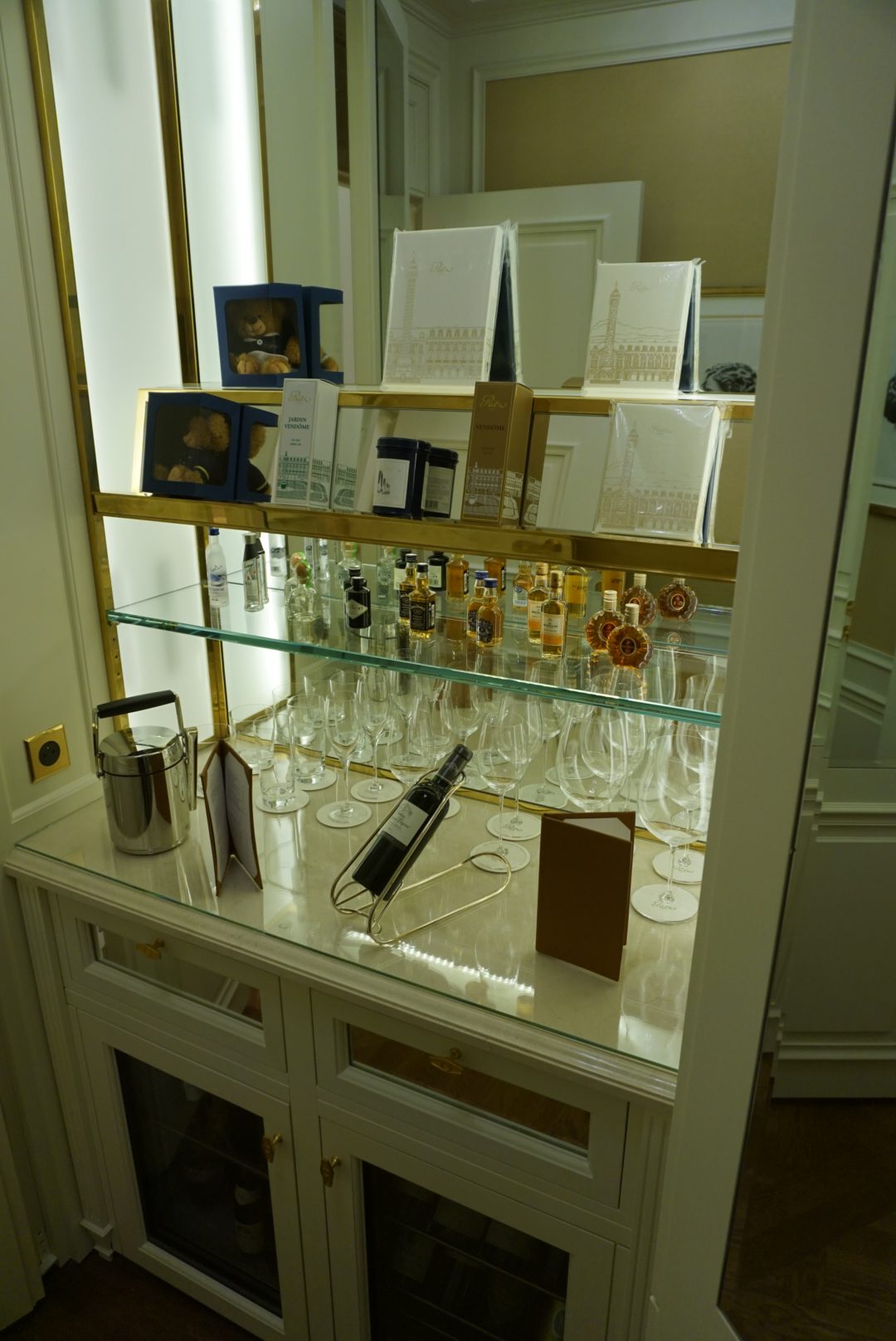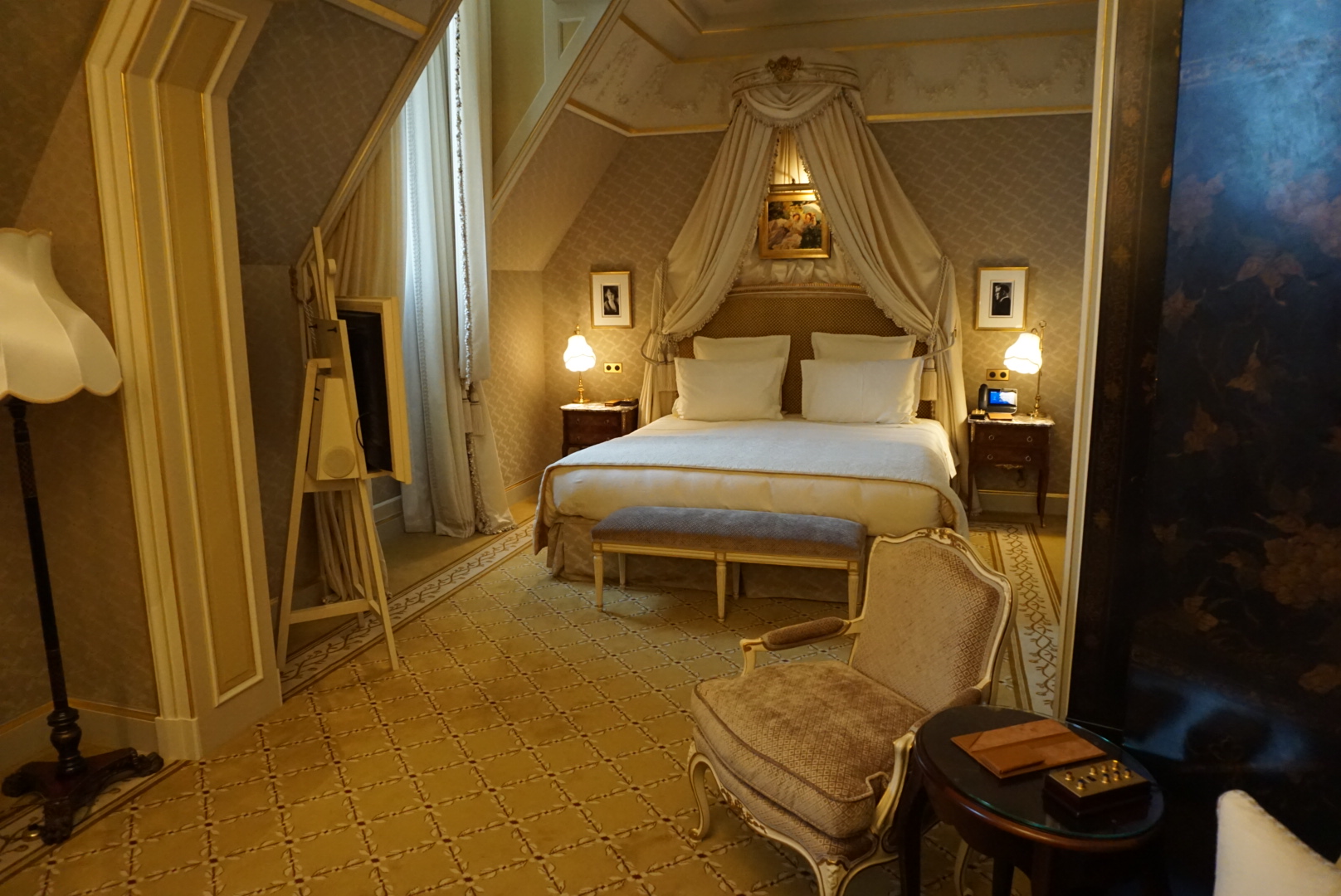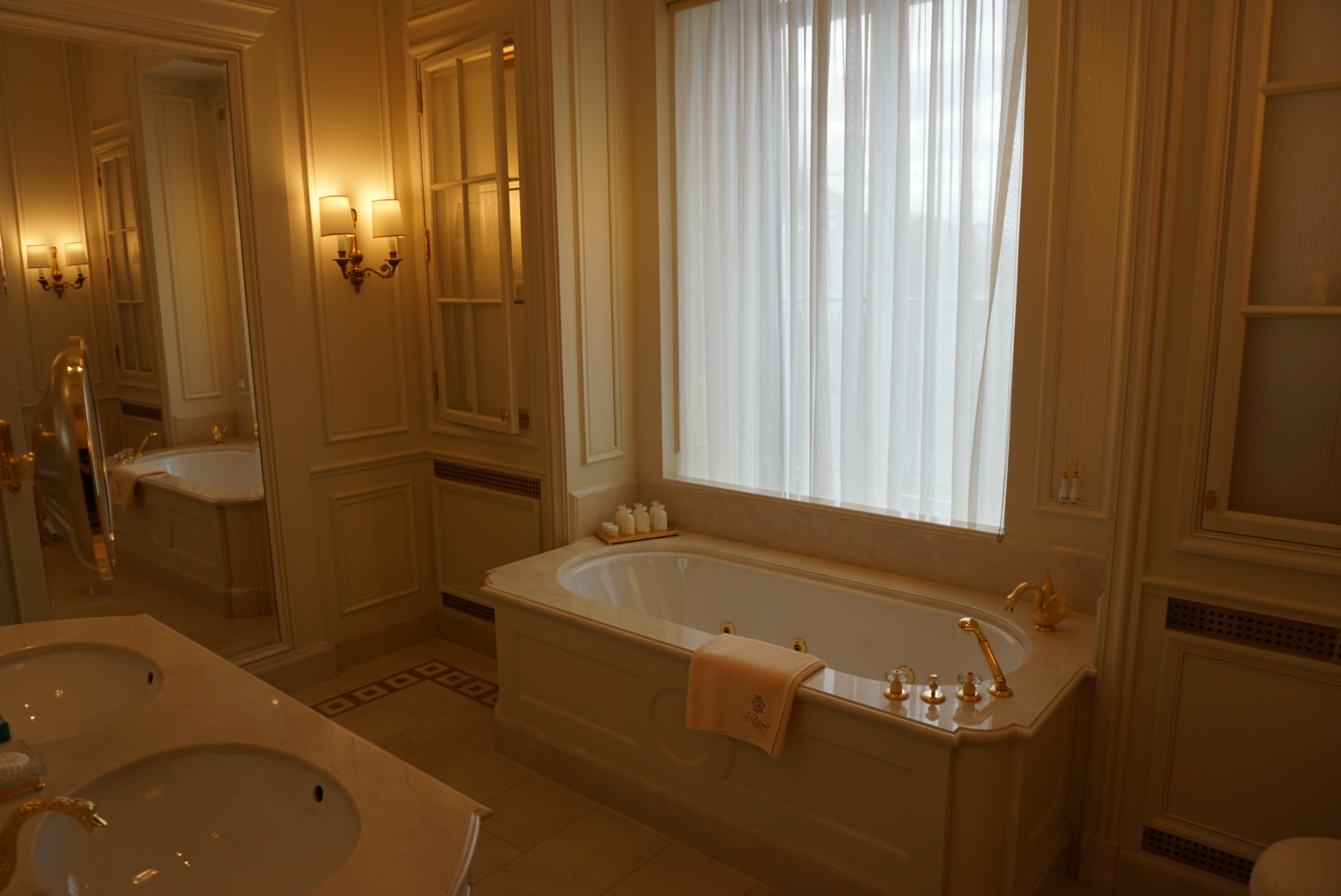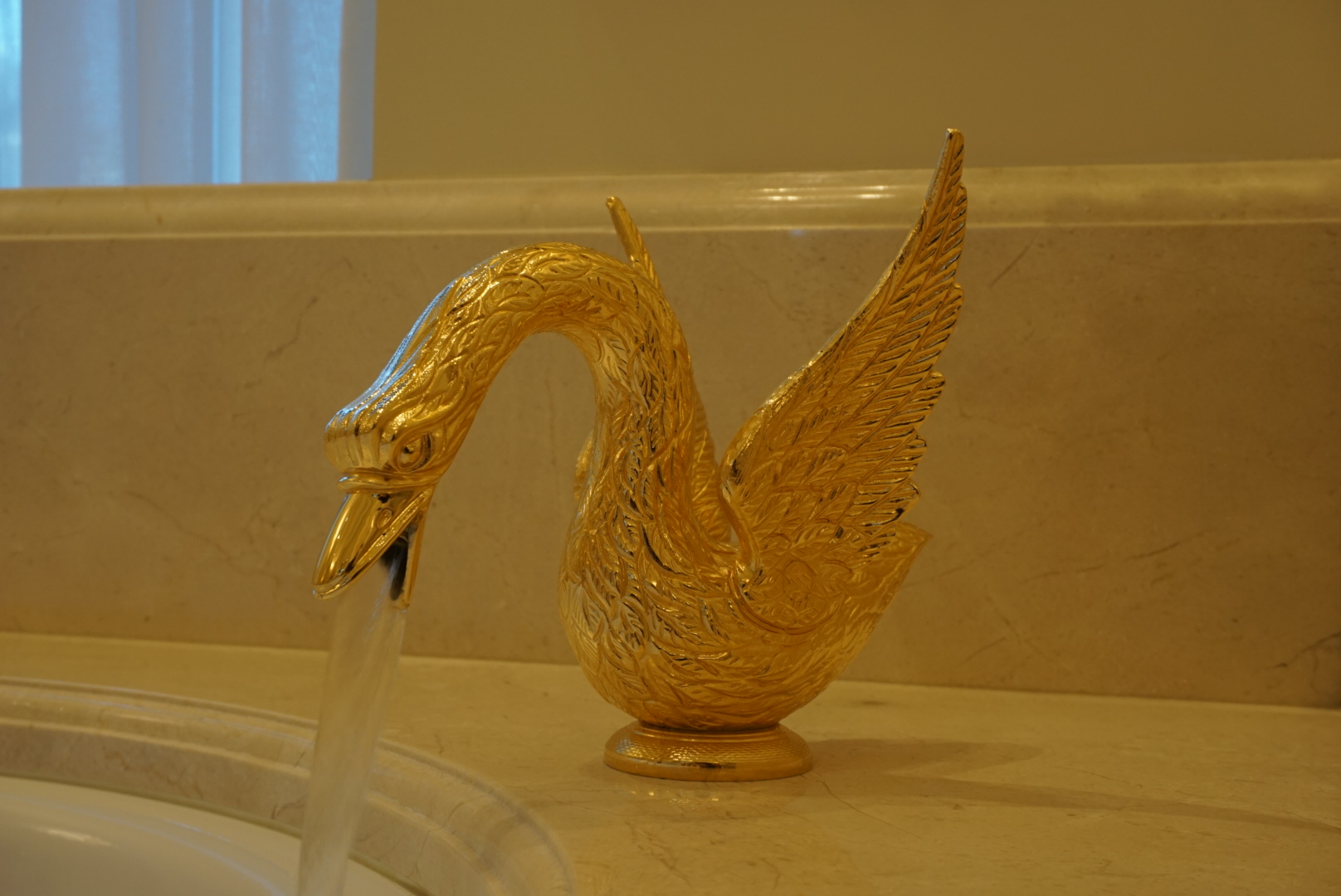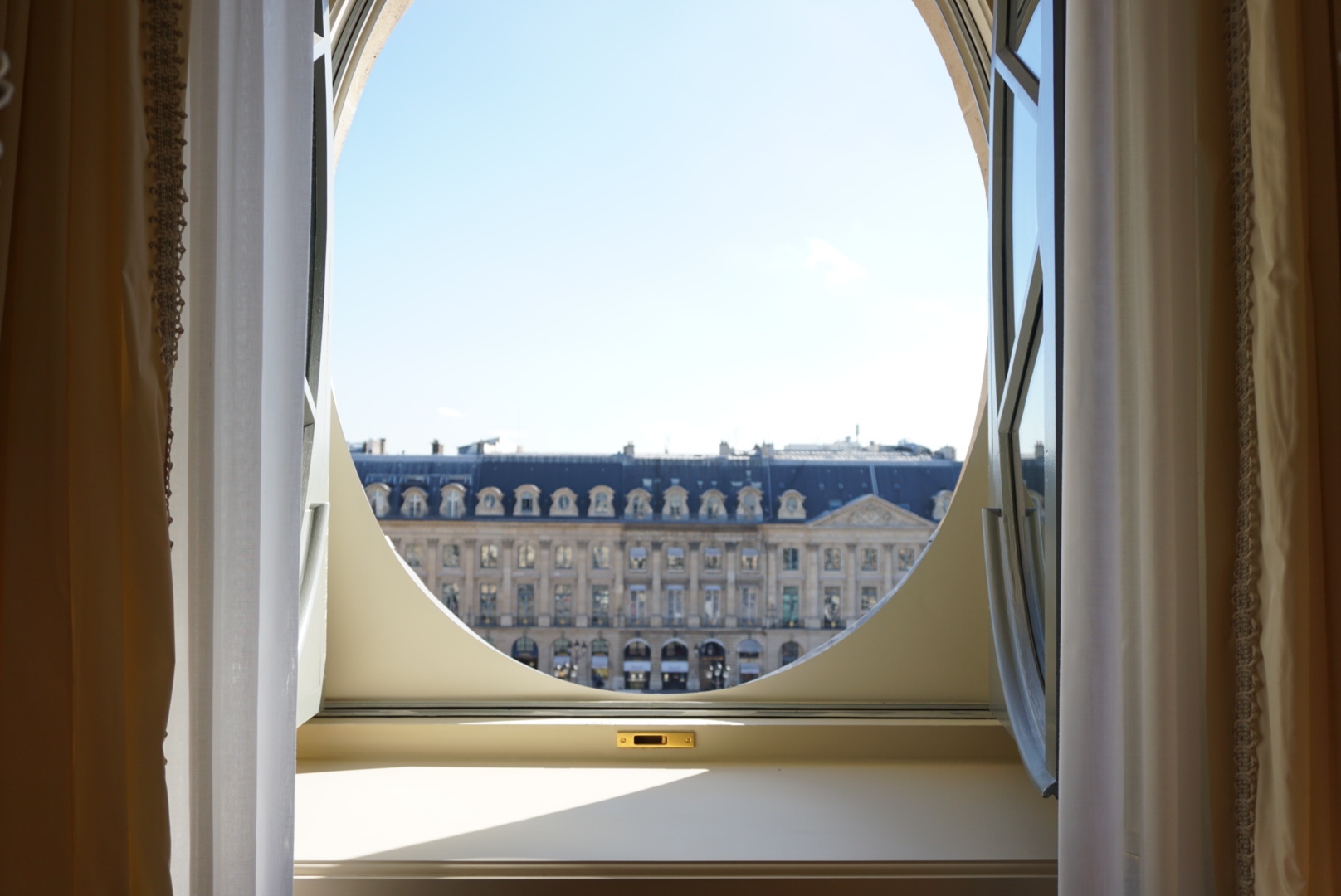 Before dinner, we went for a drink at the Bar Hemmingway. Once frequented by the man himself, the bar is preserved in its original state. During the Second World War, Hemmingway credited himself with liberating the bar from the Nazis. Heads of deer and buffalo lined the walls with photos of Hemmingway scattered in between. There were even a few framed letters he had written during his time in France as a war correspondent. I ordered the bar's signature Clean Dirty Martini which is a simple gin martini with a frozen cube of olive brine housing a single olive. I sipped and watched the bizarre crowd of rich older men mingle with stunningly beautiful women and felt hilariously out of place. I got talking to an older American man who was bragging to me and the bartender that he struck a deal with his fiancée for scheduled sex, in exchange for a colossal diamond engagement ring. The bartender and I exchanged smirks.
Dinner at the Michelin star restaurant, L'espadon, was a further continuation of the overtly lavish decadence of the past day. Your choice of entrée determined the theme of the entire meal. My choice, being foie gras, led to a dinner of duck soup with foie gras dumplings, followed by a piece of the heavenly paste with bread, then foie gras foam accompanied by more bread and a main of sweetbreads on a bed of foie gras. I miss this meal the most… it was perfect. As we left, I had a peek at the wine list which was so large it could have been mistaken for a Bible. Out of curiosity, I scanned the tome for the most expensive bottle. Not far in, I found champagne offered for just shy of $45,000. I quickly shut the book in shock. The price so absurd… if there was a fire nearby, I would have had to fight back the urge to toss it into the flames.
Before checking out, I returned to the Hemmingway Bar with my father. I wondered if I would miss the lavishness of my stay. I ordered an Old Fashioned and a club sandwich and concluded that the experience was sweeter because of its peculiarity. It was such a bizarre experience that it prevented me from relaxing into a sense of belonging. I was not accustomed to $40 jars of cashews and stories of exchanging fellatio for blood diamonds. Things are easy to relinquish if you never knew they existed in the first place. As amazing as my stay was, I was ready to come home.
– Nate Warburton (Dining room photos courtesy Ritz Paris.)